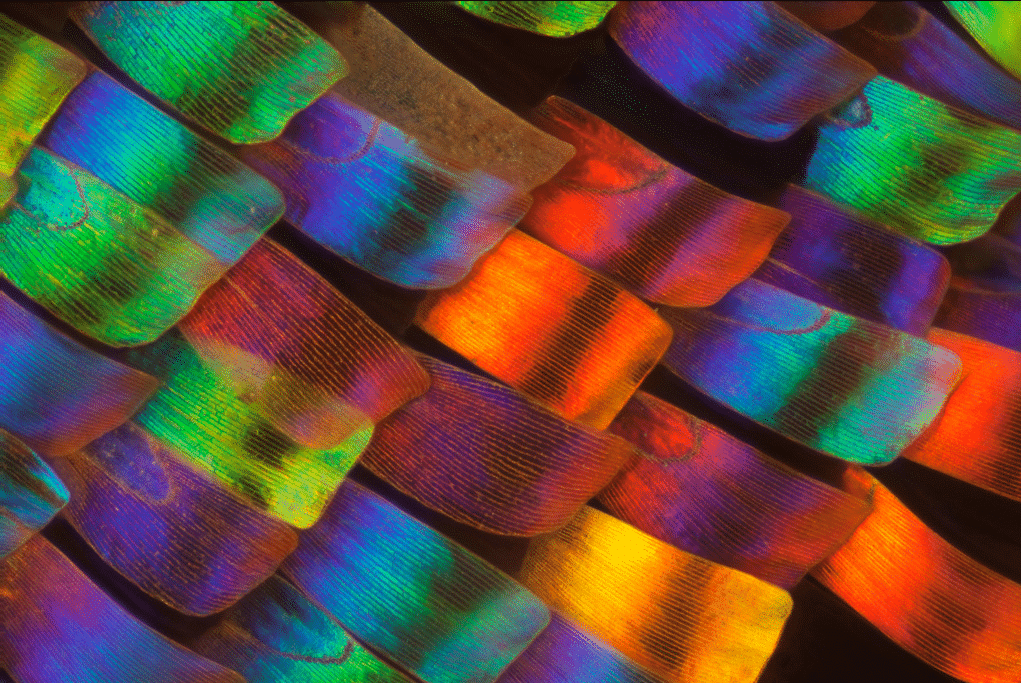 Linden Glendhill uses varying levels of magnification to show the tapestry of scales that make of the butterfly wings and the huge variety of scales themselves.
Architecture has been inspired all along from the nature and its shapes.
Today we can use the colors of the nature as a source too. Butterfly wings texture can be imagine as a pattern to be inspired from, a palette for our works.
… how many beautiful tones! This is our trick to choose colors ..
http://www.flickr.com/photos/13084997@N03/sets/72157622467961844/