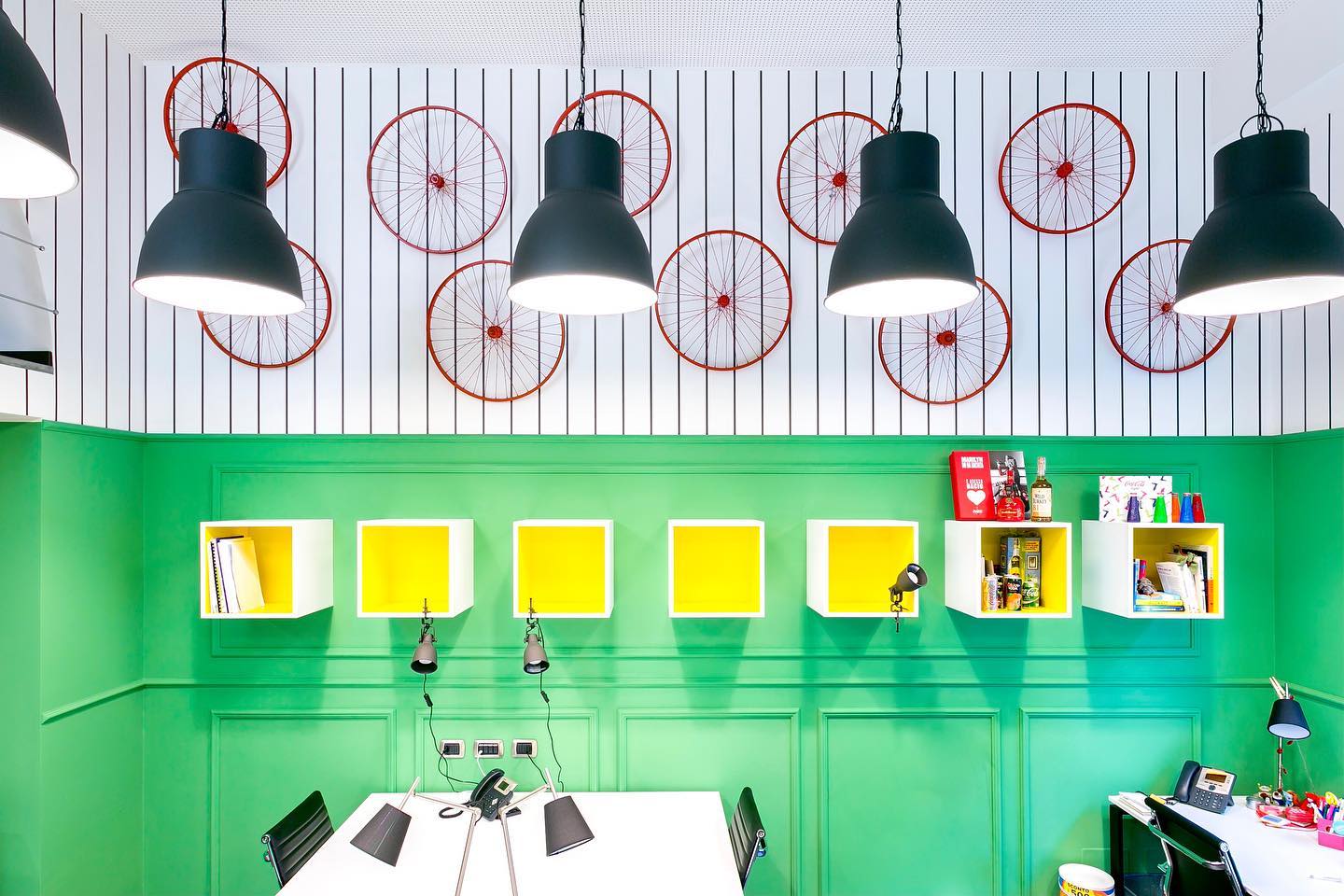 Iworkhere
#IWorkHere is a new coworking space of Offices Porta Volta located in Milan. Conceived as a true open space, #IWorkHere dedicated to freelance or small businesses that do not need private offices, nor a large number of workstations.
The space accommodates 10 seats in a glam, colorful and light space expecially suited to facilitate the sharing and exchange of ideas and creative energy.
The design criteria followed the principles of sustainable architecture, making #IWorkHere an example of low energy coworking.
The open floor plan is completed by a phone booth to allow coworker to have confidentiality in their phone calls and any online meeting. There is also a coffee area with Nespresso machine and mineral water dispenser.
official website of @IWORKHERE
http://www.ufficiportavolta.it/iworkhere/
ph. Andrea Fongo
arcHITects srl – Piantini/Pasini
Located in Milan, 2016 #coworking
Archive series.
10 years of @_architects
#archive #arcHITects #hit #architecture #madeinitaly #milano #brera #10years #yellow #red #green #2020 #architecture #project #art #interior #design #commonspaces #exhibition #designers #archilovers #interiormood #atmosphere #cozy #decor #interiorspaces #work #sharing | _arcHITects live on Instagram 2020-12-14T14:50:02+0000