OVO is the home-organizer that returns coins and it's the first product design also in NFT. To date, arcHITects is the first Italian architecture company to enter the crypto market with low tech furniture design objects, thus opening the doors to a trend – that of Crypto Design – that will soon gain space on par with the more famous Crypto Art.
In fact, thanks to the continuous research between design and technology, arcHITects team launches OVO as the first object available in NFT (non fungible token) on Polygon/Etheruium blockchain. For each physical edition of OVO, a numbered NFT will be created and given away with purchase. Real and digital are getting closer and closer and arcHITects is one of the forerunners in this field. The NFT will also be proof of ownership and authenticity of the product, which also uses the FDM process of 3D printing for its production.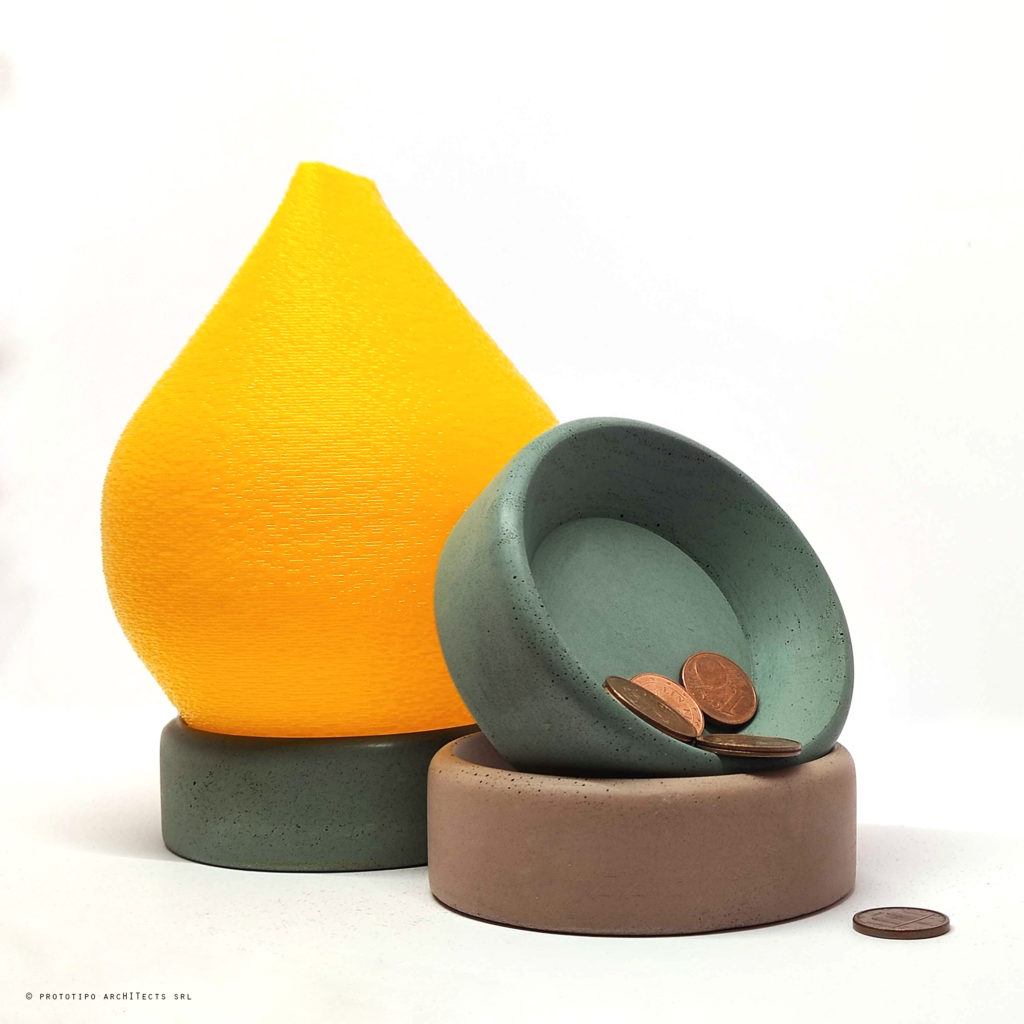 Key-word: practicality. OVO allows not only to insert coins but also to return them: just turn it upside down with a simple but special movement. Coins will fall in the base, ready to be used. So OVO becomes a real home-organizer to be placed on the desk, at the entrance of your own house or of the one you are thinking to furnish in the metaverse.
To create OVO, arcHITects was inspired by some elements of Italian tradition and anthropological-cultural history: while the rough and textured appearance is inspired by Murano glass, the ovoid shape recalls the first votive statues in the shape of a woman in prehistoric times.
OVO is therefore "low" in the real use, "tech" in the virtual usability and starts from a crowdfunding campaign on Indiegogo where the project can collect an honest comparison with the market and gather a first group of passionate supporters: https://www.indiegogo.com